Room Details
Description
In Rimini. The sea, the water. Flexibility and inclusiveness, at the base of the project.
An immersive experience played on the fluid element of water, to get away from your everyday life and experience the pleasure and lightness of a wave in the sea.
This suite is fully accessible also for the disabled and is located on the second floor of DEMO, with views of Briolini Park.
Two-room apartment of 45 sqm with double bed + sofa bed , ideal for 3 adults + 1 child, consisting of living area + 1 double bedroom + bathroom + wellness area + balcony.
The bathroom has a double sink at different heights to ensure flexibility of use for both the disabled and children. Theprivate wellness area with low temperature bio sauna aims to complete this experience of leisure and relaxation.
Among the many services you will find: high quality "Simmons" mattress, bathroom with double sink, low temperature bio sauna, safe, minibar, Illy coffeemaker, kettle, air conditioning, heating, hairdryer, ultra-fast wifi network and telephone.
The water takes shape around the body, fluid, sinuous, vibrant with reflections, confuses, but reveals clear and gaudy colors of the corals.
From the first contact with this element, the mind is free and the body feels well-being. All immersed in the crystalline liquid, the human weight becomes light, fluctuating and triggers the intoxicating disorientation that keeps it pleasantly inside.
This is the experience to live in Suite # 06, at the Hotel Demo. Visual, tactile and sound emotions distract the guest from his everyday life and lead him to sink into the different environments, each designed for a different pleasure, in an engaging stay that completely distracts him from his daily life.
The project stems from the desire to transfer emotions to the customer in an innovative way and which has inclusivity as its first goal.
We turn to hoteliers and fellow planners to be flexible with their guests, right from the moment of booking.
Moodboard of the project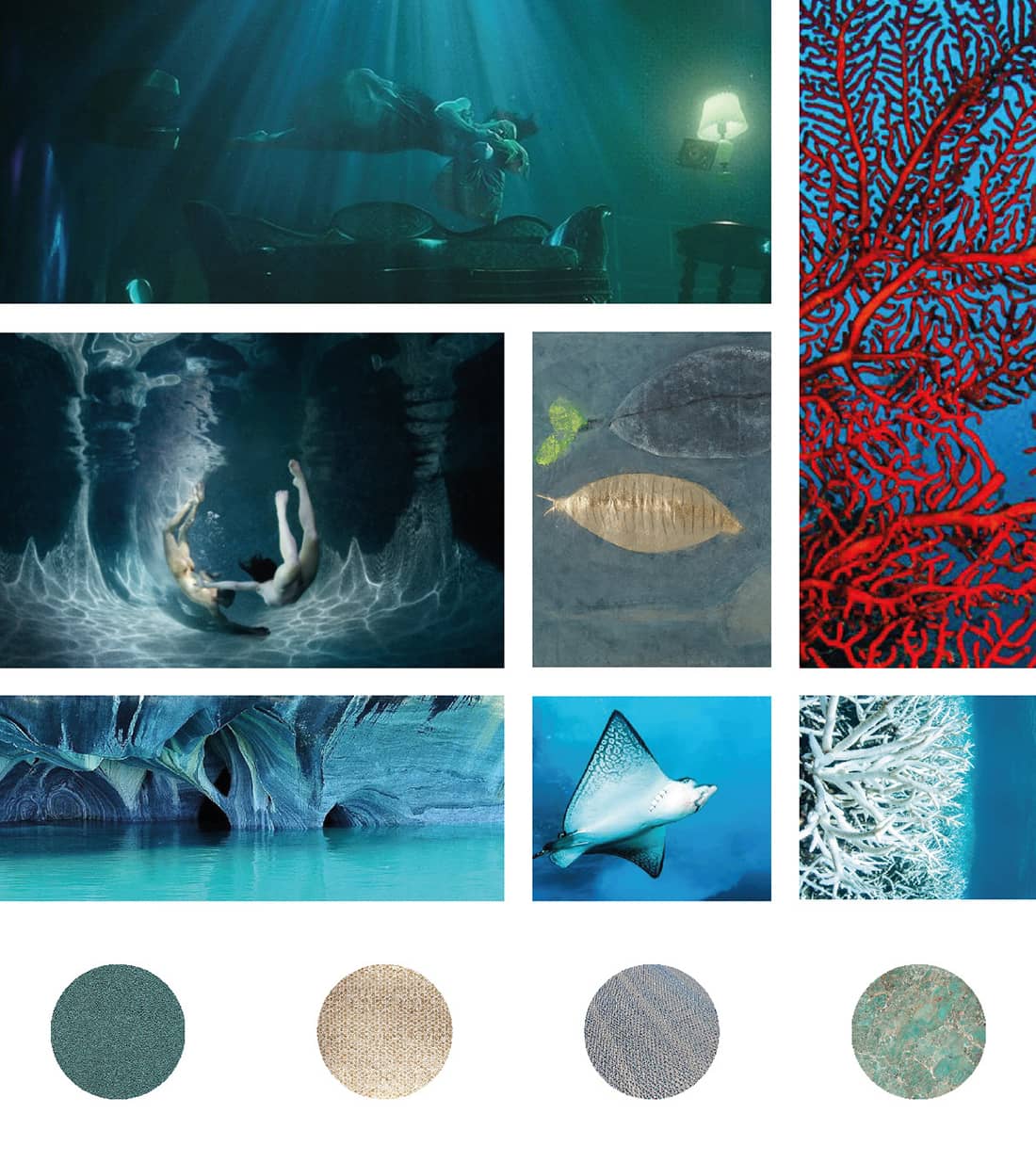 Designer
Fragment Hospitality
Leonardo Pugin, Cristiano Loberti, Mauro Tonello, Sara Righetto and Nicola Di Pietro

Studio Fragment Hospitality has been consolidated in Padua as a strong connection between five professionals who recompose the fragments of contemporary living in new harmonious architectural visions.
With decades of experience in the creation of interiors in the residential and hotel sector, the team, animated by curiosity and passion, loves to get involved with clients of the most varied needs with a personalized approach for each individual project.
Amenities
Private wellness area with low-temperature bio sauna
Bathroom with double washbasin
High quality "Simmons" mattress